About us
"When you crave delicious and heartwarming pastas and pizzas, Godfather's Pizza is just the place for you! Located in Briar Hill on the corner of Mountain View and Sherbourne Road, we specialise in authentic Italian cuisine.
Our diverse menu has something for everyone. Some of our Pasta specialties include Pesto, Bolognese, Alfredo and much more. Our Traditional and Gourmet Pizzas are sure to delight.
Order online today and you can enjoy our great food in the comfort of your own home with our takeaway and delivery services!".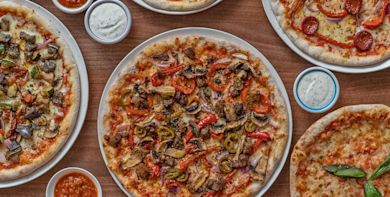 Reviews
FIONA
"Always Fantastic"
17/01/2020
David
"Godfather's is the best pizza in the entire north east, and if I couldn't order from them for a party I'd have to cancel the party."
15/01/2020